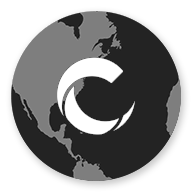 jQuarks
LineageOS Jelly browser +adsBlocker +tiles +offline_.mht +...
New in version 1.0-2
Initial Release
# Jelly Browser
Jelly browser with ads blocker, support for android 6.0+, a few ui changes and some bug fixes.
Ads blocker and favicon in search bar based on this: https://github.com/CarbonROM/android_packages_apps_Quarks

### Ads blocker:
* https://pgl.yoyo.org/as/serverlist.php?hostformat=nohtml&showintro=0

### Offline reading:
* .mht (chromium compatible)
* /Android/data/com.oF2pks.jquarks/files/*.mht
* ✇Favorites
* screen Shortcuts

### external launches:
* local xml/mht/html, for both (X-plore) & (aosp/Files or GhostCommander)
* ShareLink

### More search engines:
* Gibiru
* SearX
* StartPage

## AOSP compilation:
Grant
> etc/sysconfig/?.xml
```

```
(Rewind
```
https://gitlab.com/oF2pks/jelly/commit/3588ba5fa0038b26b01ec5f33f41cd36ed3eae07 )
```

prim-origin: https://github.com/LineageOS/android_packages_apps_Jelly
Packages
Although APK downloads are available below to give you the choice, you should be aware that by installing that way you will not receive update notifications and it's a less secure way to download. We recommend that you install the F-Droid client and use that.
Download F-Droid
This version requires Android 6.0 or newer.

It is built and signed by F-Droid, and guaranteed to correspond to this source tarball.

Permissions

have full network access

Allows the app to create network sockets and use custom network protocols. The browser and other applications provide means to send data to the internet, so this permission is not required to send data to the internet.

view network connections

Allows the app to view information about network connections such as which networks exist and are connected.

modify or delete the contents of your shared storage

Allows the app to write the contents of your shared storage.

access precise location only in the foreground

This app can get your exact location only when it is in the foreground. These location services must be turned on and available on your phone for the app to be able to use them. This may increase battery consumption.

request install packages

Allows an application to request installation of packages.

install shortcuts

Allows an application to add Homescreen shortcuts without user intervention.

read the contents of your shared storage

Allows the app to read the contents of your shared storage.

Download APK 2.4 MiB PGP Signature