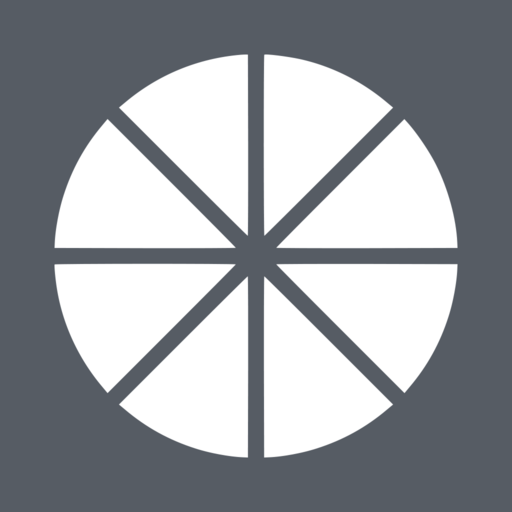 Moonlight
Play games from your PC on your phone (NVIDIA-only)
New in version 8.1
- Optimized edge-to-edge layout for Android Q
- Fixed 5.1 surround sound not always working over the Internet
- Fixed Android TV app icon on Android Pie
- Improved reliability of public IP address detection
- Enabled installation on external storage
- Fixed on-screen overlays covering stream when in PiP mode
- Fixed games never reappearing on Android TV channel if deleted once
- Updated Russian and French translations
This app streams games, programs, or your full desktop from an NVIDIA GameStream-compatible PC on your local network or the Internet using NVIDIA GeForce Experience. Mouse, keyboard, and controller input is sent from your Android device to the PC.
Streaming performance may vary based on your client device and network setup. HDR requires an HDR10-capable device, GTX 1000-series GPU, and HDR10-enabled game.
<b>Features</b> &bull; Open-source and completely free (no ads, IAPs, or "Pro") &bull; Streams games purchased from any store &bull; Works on your home network or over the Internet/LTE &bull; Up to 4K 120 FPS HDR streaming with 5.1 surround sound &bull; Keyboard and mouse support (with Android 8.0 or rooted device) &bull; Supports PS3, PS4, Xbox 360, Xbox One, and Android gamepads &bull; Force feedback support &bull; Local co-op with up to 4 connected controllers &bull; Mouse control via gamepad by long-pressing Start
<b>PC Requirements</b> &bull; NVIDIA GeForce GTX/RTX series GPU (<i>GT-series and AMD GPUs aren't supported by NVIDIA GameStream</i>) &bull; NVIDIA GeForce Experience (GFE) 2.2.2 or later
<b>Quick Setup Instructions</b> &bull; Make sure GeForce Experience is open on your PC. Turn on GameStream in the SHIELD settings page. &bull; Tap on the PC in Moonlight and type the PIN on your PC &bull; Start streaming!
To have a good experience, you need a mid to high-end wireless router with a good wireless connection to your Android device (5 GHz highly recommended) and a good connection from your PC to your router (Ethernet highly recommended).
<b>Detailed Setup Instructions</b> See the full setup guide https://bit.ly/1skHFjN for: &bull; Adding a PC manually (if your PC is not detected) &bull; Streaming over the Internet or LTE &bull; Using a controller connected directly to your PC &bull; Streaming your full desktop &bull; Adding custom apps to stream
<b>Troubleshooting</b> A detailed troubleshooting guide is available here: https://bit.ly/1TO2NLq If you still can't solve your issue or just have a question, feel free to send me an email using the address at the bottom of the app listing page.
Disclaimer: This app is not affiliated with NVIDIA Corporation. Please do not contact them for support. Instead, use the troubleshooting link at the bottom of the app description.
For more details on Moonlight, check out the wiki here: https://bit.ly/1X6fySw To report issues on our GitHub project, use the bug tracker here: https://bit.ly/1Udghu0
This app is open-source under the GPL. The code can be found here: https://github.com/moonlight-stream/moonlight-android
Legal: All trademarks cited here are the property of their respective owners.
This app has features you may not like.
Packages
Although APK downloads are available below to give you the choice, you should be aware that by installing that way you will not receive update notifications and it's a less secure way to download. We recommend that you install the F-Droid client and use that.
Download F-Droid
This version requires Android 4.1 or newer.

It is built and signed by F-Droid, and guaranteed to correspond to this source tarball.

Permissions

have full network access

Allows the app to create network sockets and use custom network protocols. The browser and other applications provide means to send data to the internet, so this permission is not required to send data to the internet.

view network connections

Allows the app to view information about network connections such as which networks exist and are connected.

control vibration

Allows the app to control the vibrator.

prevent phone from sleeping

Allows the app to prevent the phone from going to sleep.

allow Wi-Fi Multicast reception

Allows the app to receive packets sent to all devices on a Wi-Fi network using multicast addresses, not just your phone. It uses more power than the non-multicast mode.

view Wi-Fi connections

Allows the app to view information about Wi-Fi networking, such as whether Wi-Fi is enabled and name of connected Wi-Fi devices.

com.android.providers.tv.permission.READ_EPG_DATA

com.android.providers.tv.permission.WRITE_EPG_DATA

Download APK 5 MiB PGP Signature

This version requires Android 4.1 or newer.

It is built and signed by F-Droid, and guaranteed to correspond to this source tarball.

Permissions

have full network access

Allows the app to create network sockets and use custom network protocols. The browser and other applications provide means to send data to the internet, so this permission is not required to send data to the internet.

view network connections

Allows the app to view information about network connections such as which networks exist and are connected.

control vibration

Allows the app to control the vibrator.

prevent phone from sleeping

Allows the app to prevent the phone from going to sleep.

allow Wi-Fi Multicast reception

Allows the app to receive packets sent to all devices on a Wi-Fi network using multicast addresses, not just your phone. It uses more power than the non-multicast mode.

view Wi-Fi connections

Allows the app to view information about Wi-Fi networking, such as whether Wi-Fi is enabled and name of connected Wi-Fi devices.

com.android.providers.tv.permission.READ_EPG_DATA

com.android.providers.tv.permission.WRITE_EPG_DATA

Download APK 5 MiB PGP Signature

This version requires Android 4.1 or newer.

It is built and signed by F-Droid, and guaranteed to correspond to this source tarball.

Permissions

have full network access

Allows the app to create network sockets and use custom network protocols. The browser and other applications provide means to send data to the internet, so this permission is not required to send data to the internet.

view network connections

Allows the app to view information about network connections such as which networks exist and are connected.

control vibration

Allows the app to control the vibrator.

prevent phone from sleeping

Allows the app to prevent the phone from going to sleep.

allow Wi-Fi Multicast reception

Allows the app to receive packets sent to all devices on a Wi-Fi network using multicast addresses, not just your phone. It uses more power than the non-multicast mode.

view Wi-Fi connections

Allows the app to view information about Wi-Fi networking, such as whether Wi-Fi is enabled and name of connected Wi-Fi devices.

Download APK 5.0 MiB PGP Signature